What is the Top Lead Generation Digital Marketing Tools in 2019?
In this world of competition, everyone is looking for advanced tricks and modern techniques to promote their business. Well, digital marketing tools only support you to perform a successful strategy. Some of the tools are foundational- such as web forms, email marketing, analytics, and CRM.
But, other tools and techniques are more specialized like design tools or keyword rank trackers. To bring your marketing strategy to the next level, we have drawn the same digital marketing tools that every marketer must have in their tool belt.
Before moving ahead, we will discuss what Lead Generation actually is?
Well, the answer is- Lead Generation is the act of identifying potential customers for your business. By implementing the advanced strategies of lead generation marketing for your business, you will grab the attention of new eyes to your business that then goes ahead into the top of your sales funnel and then practically turns into paying customers.
At its primary, lead generation is simply about getting as many high-quality and high-intent customers in front of your business as possible. A lead generation goes hand-in-hand with branding and marketing. Though, strategy for the lead generation will be unique in their proximity to the sales process.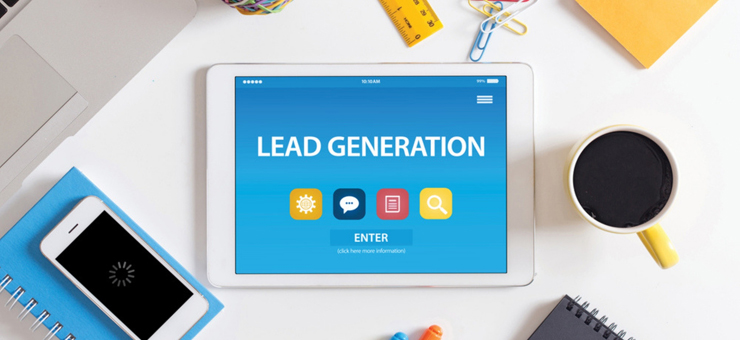 Let's have a look at those marketing tools through which you can take your business top in the market:
• LinkedIn Ads:
These Ads are an excellent way of creating awareness about your brand and helps to promote your services. LinkedIn is one of the leading professional marketing platforms of the world, where you can directly reach to the senior-level executive as well as CEOs with detailed targeting. It will provide a window of opportunity to showcases your brand to the decision-makers of the leading organizations. It also helps the ad to modify them into quality leads.
• Google Ads:
AdWords is almost synonymous with Digital advertising. Most of the marketers are aware of or already been using AdWords to target their potential customer and target their audience with ads online. It is a medium for collecting ads. Because Google is a lot stricter in the term of landing pages it approves but it doesn't oppose the people in collecting leads. Hence, the platform has still the capability to send affordable leads your way.
• Facebook Ads:
Facebook has made generating leads procedure on the platform really easy. With the advanced Lead Generation objective, the businessman can ask customers and prospects for their information and they can provide it without ever having to leave Facebook.
• Instapage:
With Instapage, you can have your landing page up and running in no time. Popular and famous email marketing and CRM platforms like Mail Chimp, Hubspot, and Salesforce. The tool provides drag-and-drop landing pages and other attractive and handy feature like heat maps and leads capture caps.
• Leadfeeder:
Leadfeeder will let you know which companies your website visit and even if they never fill out a form or connect you. All you need is Google Analytics and Leadfeeder can tell who visited on your site in the last 30 days. It also gets contacts information for employees at the company. It allows you to follow up with visitors who never queried about your brand or product or time you outreach to predict in your sales pipeline.
• Quora:
Quora is a vast forum for people to ask questions. It is similar to Yahoo Answers but the responses on Quora are common of a best-quality and lend more insight. By using Quora, you can easily search questions from your target and potential audience and provide the fruitful answer. It will create awareness for your product, service, and company.
• Mail Chimp:
Mail Chimp is the best email marketing too whose integrations and features allow you to send automated messages, marketing emails, and targeted campaigns. One of its excellent features is its instinctive and easy to use grad and drop email builder. Mail Chimp is also effective in providing email automation. The platform can be widely used for free to catch and store up maximum 23,000 email contacts and send 12000 emails per month.
You can get more about the Digital Marketing tools by the SEO Experts to clear the points and the effects of choosing tools. Well, there are lots of different ways to generate leads for an organization. Every above tool change in the way they generate leads for your business, therefore every tools have various set of features and will support achieve your goals.