Blogging Criteria for E-commerce Website
An E-Commerce platform means the difference between faltering and flourishing online sales. The clients expect a complete-featured web store that is efficient in providing a prototypical shopping experience. They want to know what they are buying and from whom they are buying. E-Commerce Website is a center of a bunch of products that grabs the attention of the potential audience and eventually transforms them into regular buyers.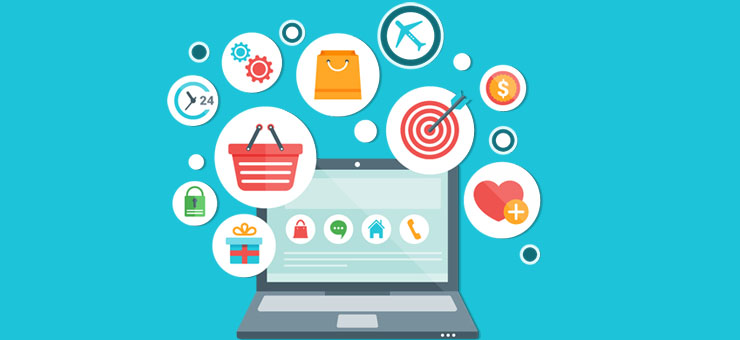 It is essential to move ahead with the marketing and optimizing the product/service pages of your store to get the required traffic from the search engine.Well, Blogging is equally essential for that because it can spice up the whole business game. Blogging also helps in Business outreach, development as well as revenue maximization. To get more traffic on your website, Blogging plays a vital role. However, the trick that occurs here is that everyone understands the first part, and it is a fact that some of them ignore the second part.
Therefore, every business person must understand that Blogging is an excellent way to build an audience and create more and more traffic and sales for their business.Now, the question arises, what should be the criteria for Blogging? It is indispensable that your blog should look attractive and qualitative so that the audience reads it more and more. Qualitative blogs will keep the visitors stay on your website. Besides, it also helps your content marketing and SEO tasks. The official and clear blogs will help you to establish your credibility.
Here are some compelling points that you should keep in mind while writing a blog for an E-commerce website:
• Provide Informative Content:
One of the best rules for better Blogging is to write the blog in such a way that provides value to the readers. Content should have information that educates the readers and delivers them with the reliable information which they can use and gain benefits from. Keep your content clear so that it helps your buyers to make the difference between the higher-quality you are offering from the other products in the market.
It is also advisable to educate the audience a little on your corporate blog to make them understand quality traits. So, they do not buy a deprived product or stay away from being the target of fraud or poor service providers. You can also write the blog about the uses and practicality of the products and services.
• Appeal for Comments on Blogs:
A blog comment is considered as a token of appreciation to a blog writer. However, for the E-commerce website, it works as a starter of conversation. It is recommended to write an attractive and unique post and also adds a comment section so that the users share their thoughts and appreciations after reading the post.
To get comments on your corporate blog, start with captivating content, which means the share events similar to their routine, and ask for their valuable feedback and comments in the posts. Apart from the comment section, it is advisable to add some questions such as, 'What improvement you want in our services?' alternatively, 'Would you like to share your experience?' It is another way to initiate a conversation.
• Write the posts for your Customers:
Always keep in mind to reserve one post specially dedicated to the customers' testimonials and valuable feedback. It will surely take a bit of work, but on the other hand, it is an effective way that offers your brand a human face and also helps you to show your customers that you do care for them. Therefore, it is recommended to create a corner in your blog to dedicate your happy customers. Here, you can share their valuables feedback and starts a way to share their experience with the services or products which you are offering.
• Add Information With the Current Business News:
It is advisable to check if you can tie-up your blog to the current news of your service/product. Relate the buzzing or trending topics ailed to your business into your blog and check it that how can you add your own opinions about these developments and news. These activities allow you to deliver useful and precious content to the readers. Also, you should let your readers known about the corporate blog that what's going on around your business in the industry.
• Share your blog on Social Media:
Last but not least, sharing your blog on social media will play a vital role to promote your E-commerce website. Sharing a post without plugins may struggle to create interest among the targeted audience. You should add as many social plugins as you can manage. It can interface convenient and easy conversation. Some of the plugins are Facebook, Twitter, Google Reader, etc.
By keeping these points in the mind, you should start writing blogs for your E-commerce Website. Blogging is an excellent way to deliver information to your audience about the product and service. You can show in your blog on how to use a product and what is the importance of buying it. Through blogs, you will be able to tell the story of your business from your perspective.