Criteria for selection of a website designing company
Selecting a web designing company is not a small foot. You need someone whose vision matches yours and who understand professionalism. Some other crucial qualities that you should look for are listed below.
Designing or Content?
It is a tough decision, since you may find visually appealing website designs an asset. But what is the point of spending all that money on advertising if it comes to nothing? Would you not want your client to have at least enough information to want to know more if not to be interested in doing business with you (which is what your ultimate goal is)? Actual data needs to be given top priority and the designs that are included should be ones that are inspired by the content, rather than just being forced in order to attempt at being attractive.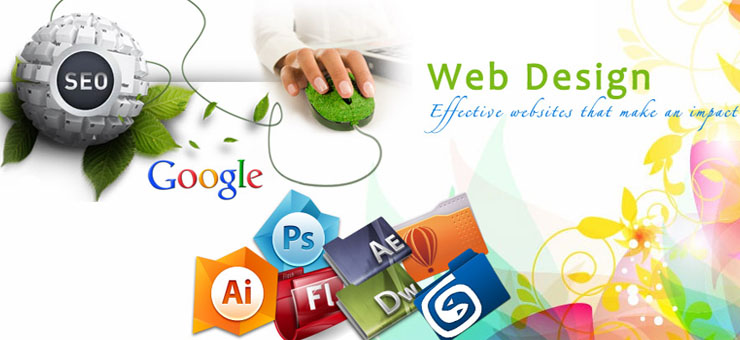 Customized Content
There are millions and millions of websites, all of which are selling some service or another. It is not easy for a customer to find what they need and for a company to sell their services. The content offered needs to be customized to help you reach your target audience so that when the customer finds what he/she needs, it is on your website and because of your website. Then, you can start scalable campaigns which will grow with the goals you set and the results you get, all of which should be measured.
Social Media and its Impact
When you start to sell your products and services on social media, you go to your customers' personal space, where they interact with their family and friends. This makes the atmosphere more welcoming. The results that you get need to be tracked by analysts so that it can be useful in future endeavors.
You are given a platform to go to your users' computer PCs, laptops and mobile phones. As a web designing agency, they should facilitate a growth in the business. The work has to be sophisticated, ooze professionalism and should tempt your clients to explore your business.
And the more time a client spends on your website, the higher your name will appear in the Google search results. The higher your name appears, the more chances there are of it being clicked on! That's a simple technique to manipulate search engines that work wonders for marketing.
Some other tips
The web design agency you choose should be a team of ambitious go getters who keep your needs in mind every step of the way. The entire authority over content management rests with you, so that you may have the ease of updating the websites whenever need be.
They will work in a unique and innovative manner, with the aim to provide you with the highest quality and the lowest prices. The designs should not just pick out from templates or even 'inspired' from any other website that they created in the past. What you pay for should be done just for you.
The website design professional must be well trained who knows and understands the necessity of being unique. In other words, the website for you will be fitted to you, exactly as you need it to be. Imagine a dress, or a tuxedo. It needs to be a perfect fit in order to make you look your best. Similarly, the website needs to fit the needs of your business perfectly in order to meet the goals you want to achieve.